Serving Clients Worldwide
Since 1998
Personal – Small Business – Corporate Web Design.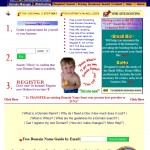 We started small, a mother and son team. We launched our first company – a Domain Name Registration service – February 1998 when the Internet was still young. Domain NAmereserve [D-NA.com] is a company which is now part of Internet history.
In less than two years we grew that business from one registration to more than a thousand domain registration a month then we added web hosting and email services.
At the height of the 'Dot Com Boom' we sold the domain registration company and temporarily put up the 'Gone Fishing' sign. We kept our portfolio of domain names with the intention of developing them at some point in the future.
Today we are developing and monitizing digital assets (websites, domain names, dot com companies, search engines, Wikis, blogs) into turn key online businesses for ourselves and our clients. And most recently we have added a corporate web design division.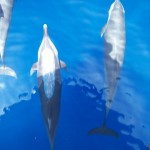 We are still small but other members of the family have come onboard, with new enthusiasm and fresh ideas, so we forge forward investing and building our piece of 'The I Rock' aka the Internet.
We are dedicated and innovative and will work with clients of any budget to help them grow their personal and business digital footprint.
Our list of websites under management and development grows daily. We can help you acquire, design, develop and manage yours. Call us today or get a quote on personal, small business & corporate web design plans.